Asahido Honten
1F
Specialty Kyo Ware/Kiyomizu Ware Store Founded in 1870
Outside the Gates of Kiyomizu Temple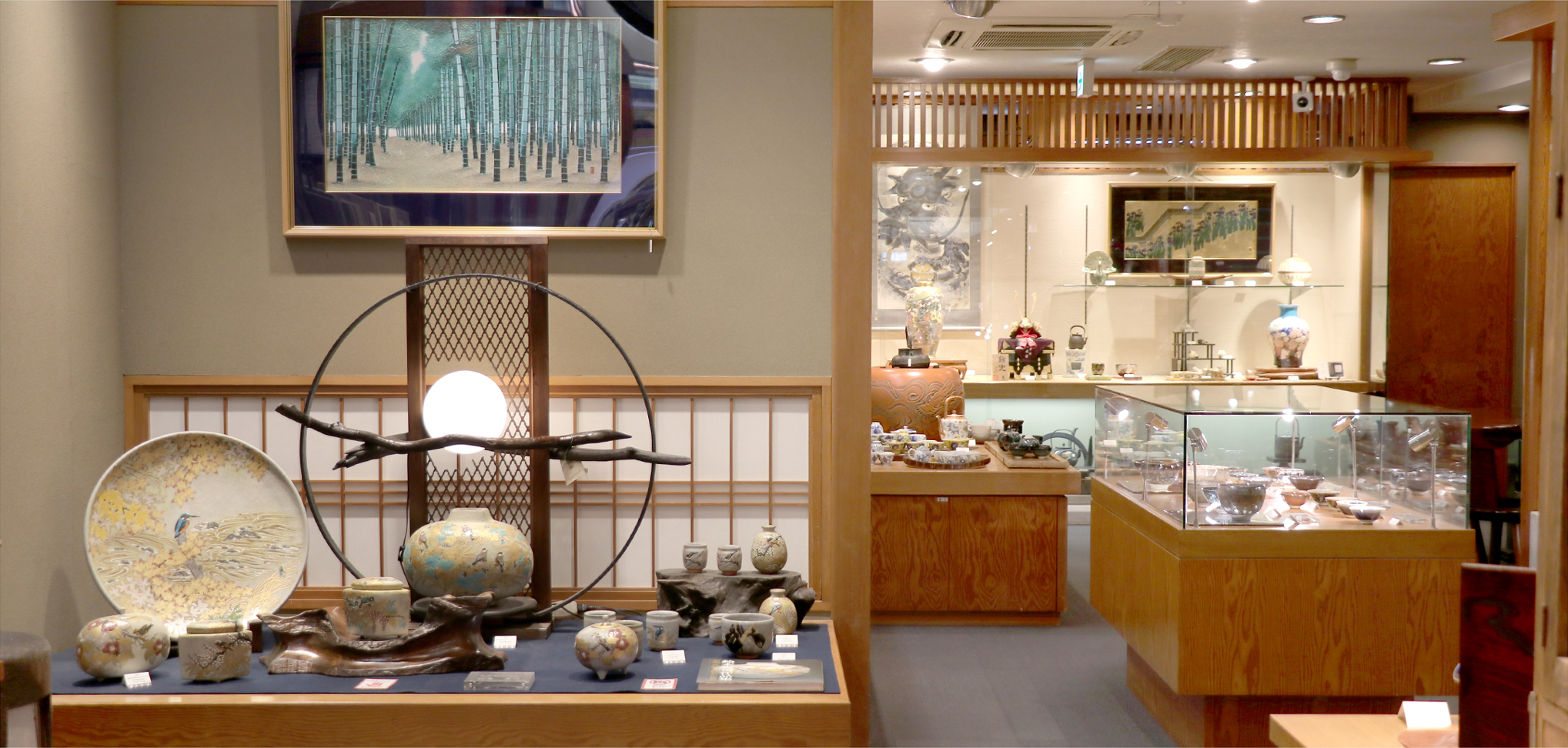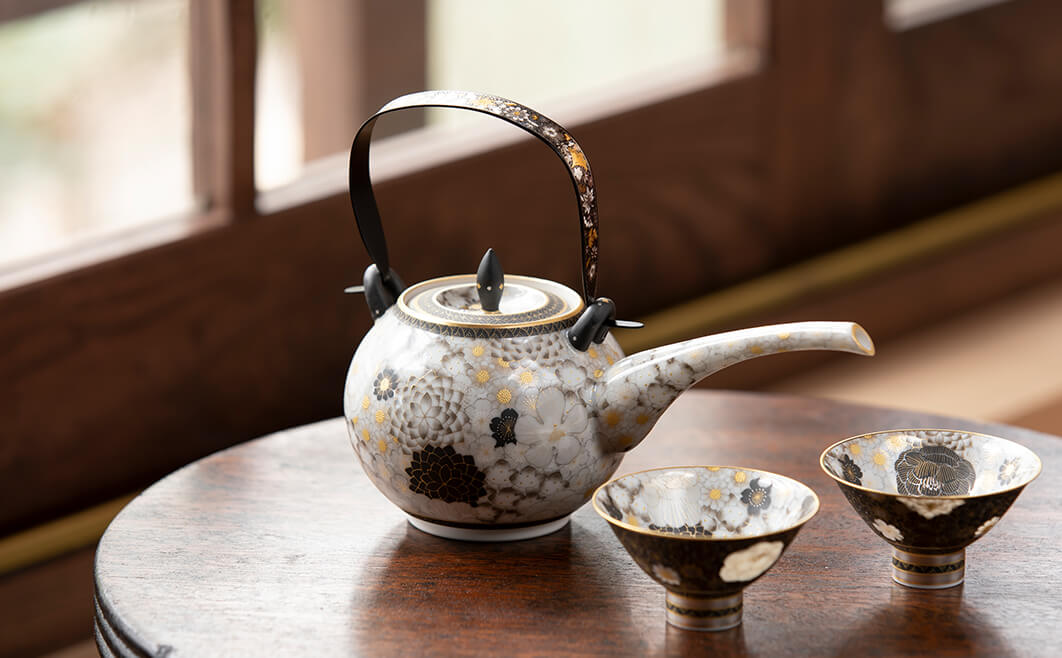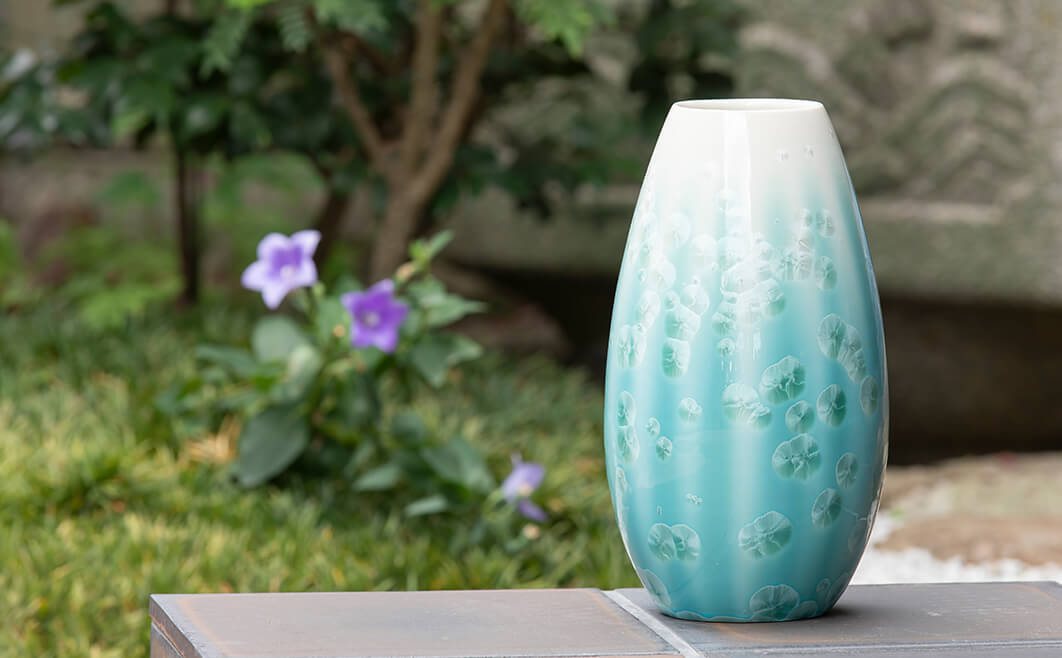 Superb Specimens of Kyo Ware/Kiyomizu Ware from Traditional Kilns
Feel the love and attention given to these items made in multiple small-lot production runs
As a Kyo ware/Kiyomizu ware specialty store, we are proud to have the greatest range of such items in Japan.
We select our specimens based on their warmth from among the superb examples of hand-thrown and hand-painted items made in the multiple
small-lot production runs typical of traditional Kyo ware/Kiyomizu ware kilns. And as connoisseurs of ceramics, we go the length and breadth of Japan, searching for artists with talent, both the young and famous alike, who can produce items for
every occasion, from use as gifts for those special celebrations, or for everyday use.
---
2F
The Pottery Salon / Saryo Kiraku Japanese Restaurant & Cafe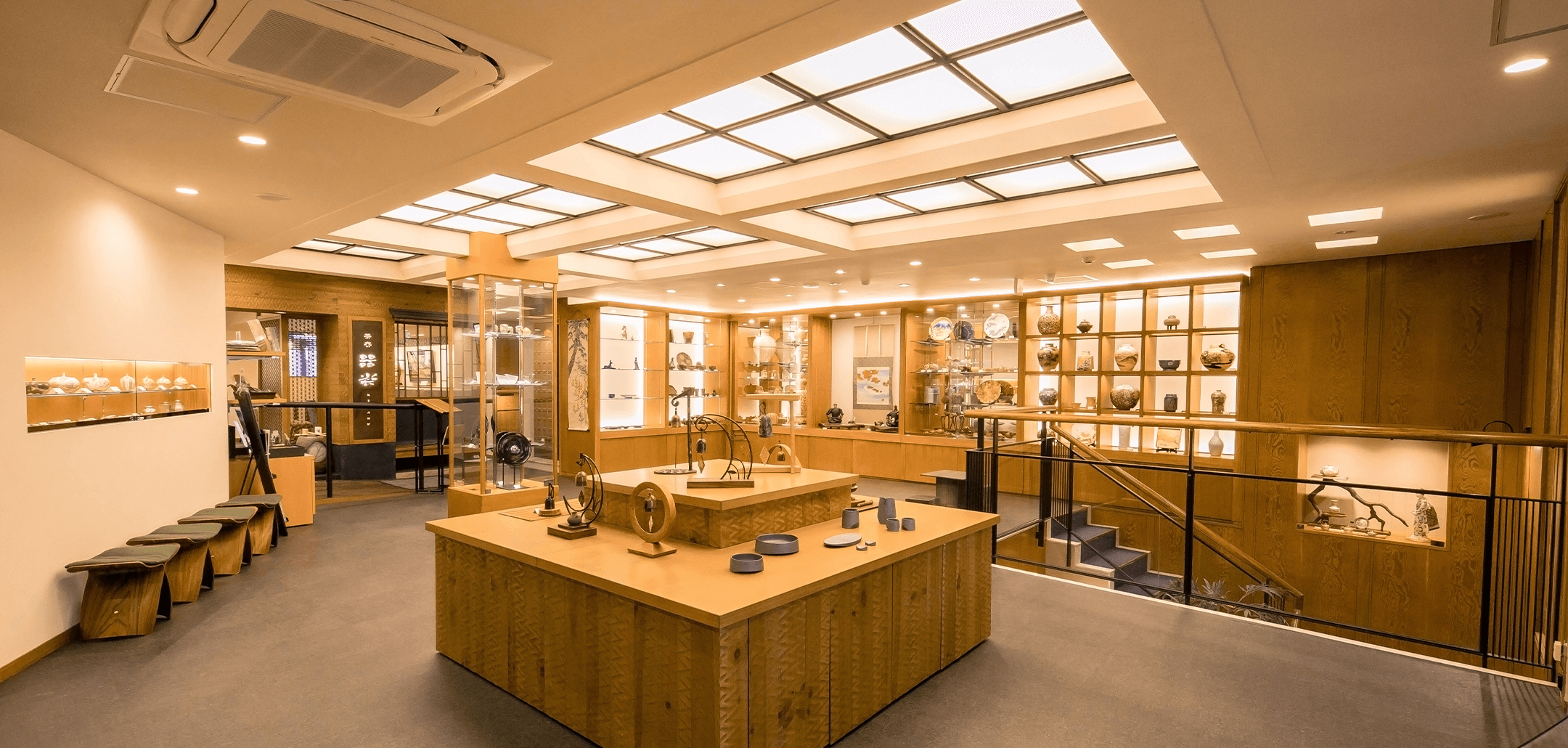 Time to savor beauty
A place to select perfection
The pottery salon on the second floor consists of Saryo Kiraku (a café/restaurant) and a gallery space. Why have a café in a gallery? Because we want you to be able to relax and spend as much time as you like enjoying the items on display in the
gallery and making your selection without feeling hurried.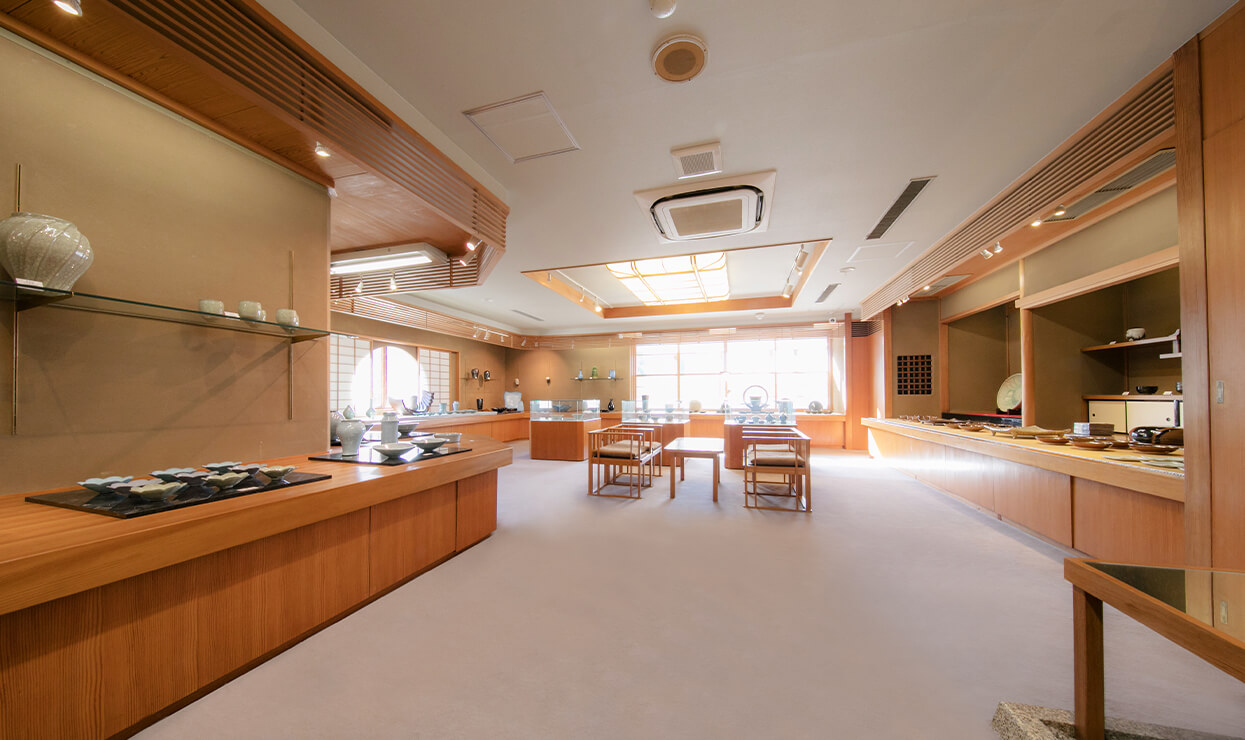 The pottery salon
In the pottery salon, in addition to the select items that are normally on display, you may encounter a special limited-time exhibition.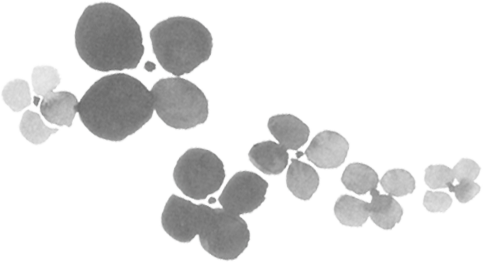 Basic Information
Address:

1-280 Kiyomizu, Higashiyama-ku, Kyoto City, Kyoto Prefecture
Phone:

075-531-2181
Business Hours:

9:00~18:00


※Business hours may be extended during Kiyomizu Temple's special evening admissions.
Closed on:

Always Open