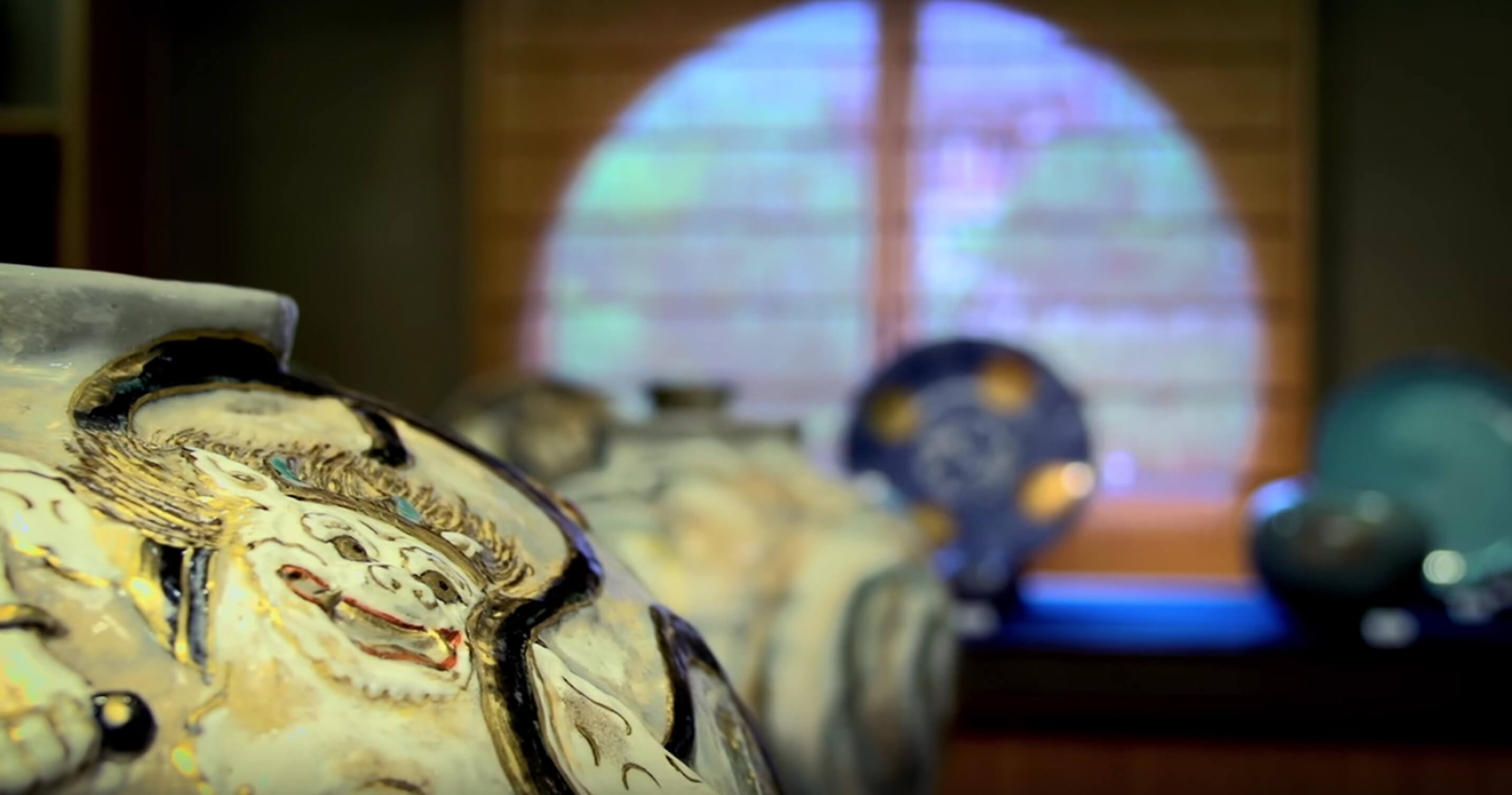 The Master's Touch,
Rendering Subtle Beauty
For more than a thousand years, Kyoto, the former capital, has been the political and cultural center of Japan
Blessed with the presence of the Imperial family, nobility and shrines and temples that fostered its court culture, the city also attracted the best materials and tools, and the most talented craftsmen from through the land, and it was in this environment during the Momoyama Period that a wide range of tea ceremony utensils came to be created in response to the demands of the merchant-class tea ceremony masters for tea ceramics, such as Raku ware.
At the beginning of the Edo Period, such master craftsmen as Ninsei Nonomura and Kenzan Ogata appeared and Kiyomizu ware reached its zenith, resulting in the ornate and elegant multi-colored overgraze enamels that formed the base for what is today known as Kyo ware/Kiyomizu ware.
Even today, many kilns and ceramic artists are actively engaged in creating works that have an innovative originality, while remaining true to the traditional techniques.
Kyo Ware / Kiyomizu Ware REPORT
Continuous Presence Outside the Gates of Kiyomizu Temple Since 1870
Asahido Honten is located on the approach to Kiyomizu Temple, right outside the gates.
A world of tranquility and traditional beauty embraces you as you step out of the hustle and bustle of the crowds making their way to the temple.
From the windows in the pottery salon on the second floor you can enjoy sweeping views of Kiyomizu Temple and Higashiyama, while examining superb specimens of Kyo ware/Kiyomizu ware.